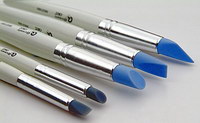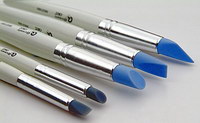 Set of 5 Scapy Wax Movers
The scrapy wax movers are simply rubber tipped wooden handled tools that can help in placement & shaping of the molten liquid wax colour.
There are several tip shapes from fine to broad - some small, some larger. Can be used with acrylics & oils too.